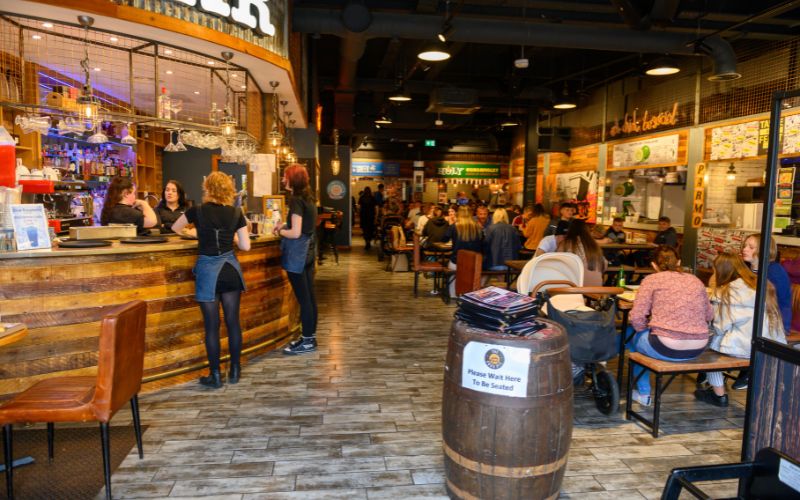 The Food Pit located in Durham City Centre at The Riverwalk along the River...
Under one roof you can enjoy breakfast, lunch and dinner and choose from a variety of international dishes, desserts and drinks all in one place.
If you have any questions, simply ask our floor team or the traders themselves and they'll be happy to assist.
Ordering
couldn't
be
easier,
just
follow
these
simple
steps….
1. Find yourself a table and take a note of your table number
2. Browse our traders' menus.
3. Place your order at the relevant kiosk & grab a drink from the bar whilst you wait.
4. Your food will be delivered to your table (during busy periods we may ask you to collect from the kiosk)
As our wonderful traders cook their food from fresh, during busy periods there may be a small wait & food ordered from different kitchens may not be ready at the same time.
Share
your
thoughts….
Our motto is simple – Eat, drink, be social – so don't be shy, please share your thoughts & photos on social media.
You can find out social media handles at the bottom of the menu – you can also find us on TripAdvisor – reviews really matter so please share yours!
Being an active part of the Durham community is important for us, our welcoming social space provides a place for students to study, a venue for local musicians to play, and local community groups to meet up. 
At
The
Food
Pit
you
can
enjoy
FREE
WIFI 
REGULAR
EVENTS 
 FREE
WATER
REFILLS 
COMPLIMENTARY
GAMES 
We are also family friendly and dogs are welcome too!